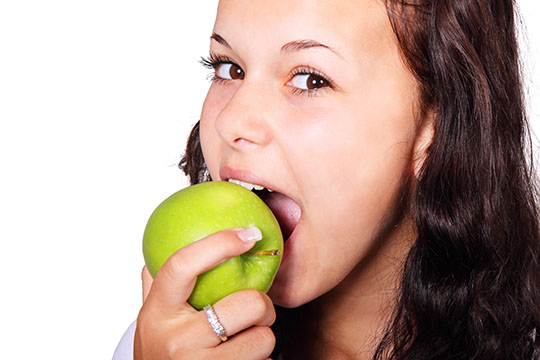 Prevention is better than drilling...
Professional teeth cleaning ("Prophylaxis") serves to avoid cavities and perodontal illnesses as well as reduce bacteria, which can cause and maintain these and other illnesses in the whole body. Depending on the already existing accretions or inflammations in the mouth, a professional teeth cleaning should be done once or several times a year.
The professional teeth cleaning includes a thorough examination and analysis of your mouth teeth, and gum as well as a consultation about your individual possible necessary treatments:

1. Consultation
Transformations in the oral mucosa and bleedings are recorded. Existing, often non-visible tooth accretions and calculus are stained to make them visible for you. You get hints on how you can optimize your personal dental cleaning technique and which tools you may use. We are also pleased to consult with you concerning nutritional questions.
Our goal is to provide you with information and the ability to keep your teeth healthy and accordingly ensure the success of previous periodontal treatments as well as to protect existing restorations from cavities.
2. Cleaning and protection
In the following the professional teeth cleaning takes place, meaning the removal of calculus and accretions on the tooth's surface and between the teeth, spots that are usually hard for you to reach,.
Similarly, a cleaning of your tongue takes place, since its papillas offer a good breeding spot for bacteria. Finally, the teeth are fluoridated.
Effects
You will notice not only a fresher sense in your mouth but also that others will confirm you a more pleasant breath and a better tended look, as well as that you gum is bleeding lesser and you require less dental treatment.
Professional teeth cleaning is a private service.
By now, some restutory health insurances assume a part of the costs, please ask your health insurance.

Please beware that you may neither eat nor dring for one hour after the professional teeth cleaning.